Antonella Valeo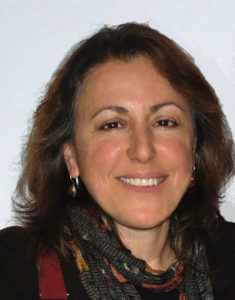 Associate Professor
ESL & Applied Linguistics
TESOL Program Coordinator
TESL Canada Journal Co-Editor
My research examines instructed second language acquisition with a focus on classroom-based interaction, including corrective feedback, form-focussed instruction, and language teacher education and professional development. My recent research activities include a project investigating teacher beliefs and practices of writing assessment in ESL classrooms and a study examining the impact of corrective feedback in oral task interaction. I am currently supervising graduate students conducting research in corrective feedback, language teacher education and content-based language teaching and am particularly interested in how contextual factors and dimensions interface with pedagogical efficacy and language teacher decision making. My work has been published in international journals including TESOL Quarterly, Language Awareness, System, Language Teaching Research, and The Canadian Journal of Applied Linguistics.
I teach graduate courses in applied linguistics, TESOL and undergraduate ESL. Currently, I teach Research Methods in the graduate program and Socio-political Issues in the TESOL program. I am also Coordinator of the York University TESOL Certificate Program and co-editor of TESL Canada Journal.

Prior to completing a PhD at OISE/University of Toronto and joining York as faculty, I worked as curriculum designer, teacher educator, program administrator, consultant and researcher in a range of adult education programs. This has included post-secondary institutions in Canada and internationally, workplace English language programs in a range of industries and sectors; and government funded community-based ESL for newcomers to Canada. I have also been extensively engaged with the ELT community through my work with TESL Ontario, holding positions on accreditation and research committees and affiliate executive boards, and I was honoured for my service with the 2019 Distinguished Contributions Award.
For more details about my academic and professional background, please see my full CV.